You are here
silent auction/stille Auktion – charity event for Afua at basis
Saul Judd
Saturday, 19.07.2014 -

3:00 pm

to

9:00 pm
location
basis e.V. Gutleutstraße 8-12 60329 Frankfurt am Main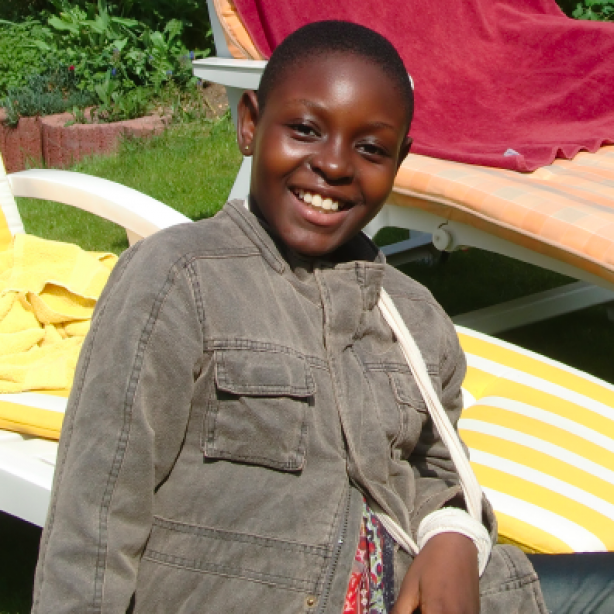 silent auction is a charitable event for the ten-year-old Afua. All the proceeds will be used to support her cancer-therapy.
Afua is a 10 years old girl. She is suffering from a malignant tumor in her arm. Afua comes from Kumasi/Ghana. Not too long ago, February 2014 to be more precise, her life was very normal, surrounded by loving family, friends and her community. After consulting the doctor, a good friend of the family, for a little injury in the upper arm which was thought as being only an all too common result of active play he discovered that it was not just a fracture but it was an aggressive and malignant osteosarcoma, or bone tumor. Her doctor in Kumasi, who has completed many years of his education as an orthopedist in Frankfurt, realized that Afua would not receive the required level of treatment in Ghana, and so brought her to Frankfurt. Immediate and aggressive Chemotherapy combined with radical resection surgery will likely give her a 75% chance of longterm survival. But rapid treatment is critical in saving her life.
The silent auction is organised by the curator Saul Judd and several artists. All the proceeds from this event will go directly and only to help Afua. The auction is "silent" in that there is no auctioneer selling individual items, the bidders writing their bids on a bidding sheet left on a table near the item.
For more information about Afua's state of health and the auction see Art 4 Afua.
viewing of the artworks and auction from 3:00 pm - 9:00 pm.
This event on Facebook.