General information
AIR_Offenbach
Artist-in-Residence program for artists based in Offenbach
The Artist-In-Residence program AIR_Frankfurt aims to foster international interaction between Frankfurt and emerging art centers across the world.
The idea is, in the course of three-month artist residencies, for artists from Frankfurt and artists from abroad to have an opportunity to attain new artistic input abroad, creating new work and building their international network.
what is provided?
three-month stay at basis e.V. Frankfurt respectively at one of the partner organizations abroad
1000 € of monthly financial support
travel costs
accomodation in a studio-apartment
realization of a final project
integration into an artist network
curatorial support from the hosting organization
Who can apply?
AIR_Frankfurt is aimed exclusively at artists who live and work in Frankfurt.
Artists from abroad who are interested in applying to the artist residency in Frankfurt must live and work in the cities in which our respective partner organizations are based.

The application deadlines for artists based in Frankfurt and the corresponding requirements are published on the basis homepage at regular intervals.

Information on a residency in Frankfurt may be found on the respective homepages of our partner organizations abroad.
AIR_Frankfurt?
The AIR_Frankfurt program was founded by the City of Frankfurt's Department for Culture in 1990 with the goal to foster the exchange between culturally interested and active cities. Since then more than 100 visual artists from Frankfurt were able to profit from the exchange program, with an equal number of artists from abroad coming to Frankfurt as part of the residency program.
Since 2016 AIR_Frankfurt has been supervised by the production and exhibition platform basis e.V., while continuing to be supported by the City of Frankfurt's Department for Culture.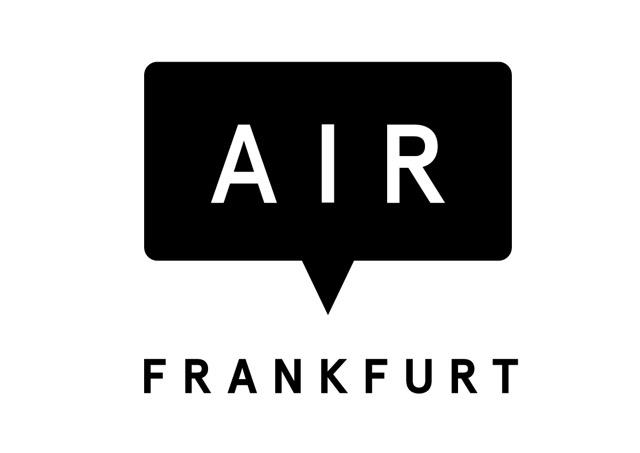 with kind support by: