HAP - across hesse
next Funding period: 01.03.2022-28.02.2024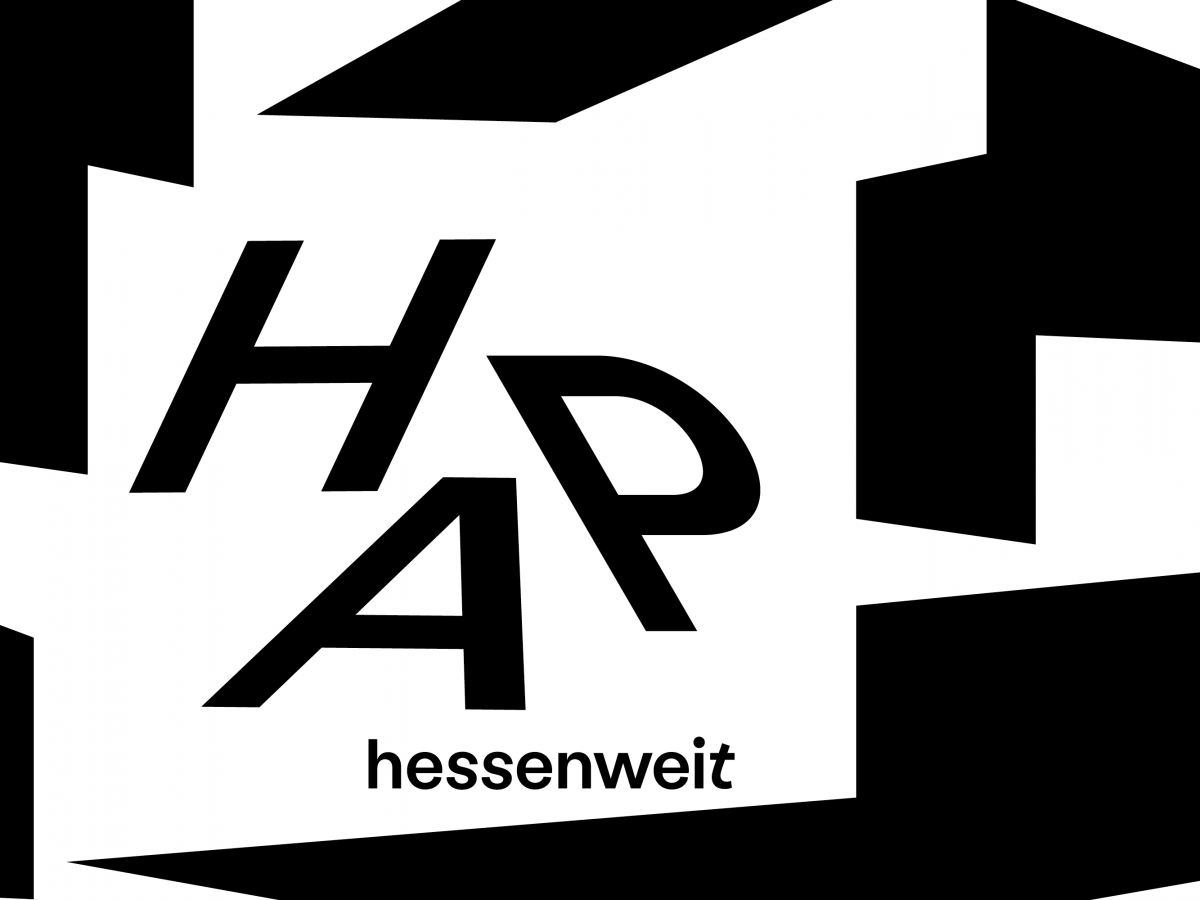 HAP across Hesse is primarily aimed at creative people who live and work in Hesse outside of Frankfurt am Main. The aim is to support artists, collectives and studio communities located primarily in northern and eastern Hesse with a subsidy towards the costs of work spaces. This includes spaces in rural areas, but also studios that are maintained or newly occupied in cities such as Offenbach, Kassel, Gießen or Fulda. The amount of the subsidy depends on the number of square meters, but a maximum of 50% of the standard local basic rent is covered. For artists from Frankfurt, the HAP Studio Programme in Frankfurt is a good option.
Artists supported by HAP across Hesse are invited to participate in events of the HAP Mentoring Programme in Frankfurt. The support is limited to two years, subsequent applications are possible. The funding is awarded by a jury of experts.
Funding requirements
outstanding artistic profile
participation in exhibitions and events as well as an active artistic production
a university degree relevant to the field and no enrollment at a university at the start of the programme
main residence in Hesse at the beginning of programme
Application documents
Completely filled out application form
CV
Portfolio of works (max. 16 pages)
Proof of a rental or usage contract for the area to be subsidized: The rental period (latest start of rental 01.03.2021) and the person to be subsidized must be named here
Digital version in one file (pdf, max. 5 mb)
File name consisting of first name+last name+HAP-hessenweit
The application documents must be submitted digitally by e-mail and printed out by post in English or German.
Digitally to:
Subject: First name + last name + application HAP-hessenweit
and by post:
basis e.V.
HAP hessenweit
Gutleutstraße 8-12
60329 Frankfurt
Germany
Only applications that are complete and formally correct can be considered. For the return of the application documents, please enclose a stamped and addressed envelope.
On the jury are:
Anna-Cathérine Koch

Julia Mihály

Ursula Schöndeling
Supported artists
Year 2022:
Nikolaus Kockel
Raphaël Languillat
Juliane Mahler
Liska Schwermer-Funke
Year 2021:
Romina Abate
Nicole Ahland
Christine Biehler
Max Brück
Eva Bullermann
Andreas Diefenbach
Anna Hoffmann
Anna Holzhauer
Holger Jenss
Tanja Jürgensen
Ericson Krüger
Katrin Leitner-Peter
Carolin Liebl / Nikolas Schmid-Pfähler
Benjamin Loch
Charlotte Rahn
Günter Stangelmayer
Markus Stein
Robert Sturmhoevel
Karwath+Todisko
 
 
Questions and suggestions?