workrooms
basis offers all basis studio users a woodworking room and a silkscreen printing workroom at Elbestrasse 10 for the realization of projects whose technical requirements exceed the capacities of the studios. Regular courses are offered in the silkscreen printing workroom.
woodworking room at Elbestraße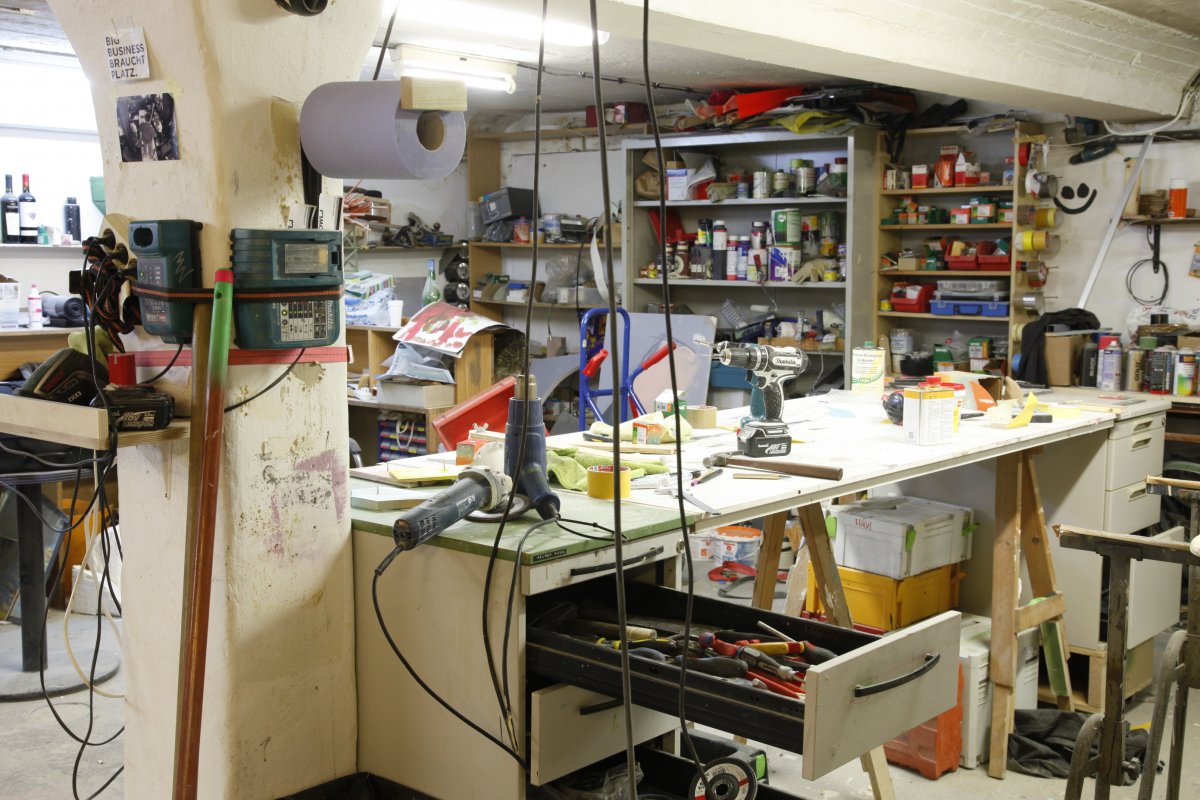 silkscreen printing workroom Gold Factory at Elbestrasse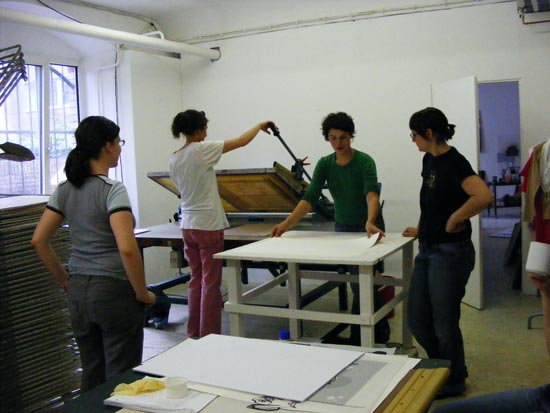 workshops
Workshops offer practical and theoretical support to artists in developing both content-related as well as organizational aspects of their work. In part organized by basis studio users, or by collaborative partners, a variety of workshops is on offer, ranging from tax workshops for freelance artists to electronics workshops and more.