Information for applicants from abroad
Residency artists from the AIR_Frankfurt cooperation partner cities are integrated into a functioning artistic network during their three-month sojourn at basis e.V. in Frankfurt. With over 120 studios at four different locations in Frankfurt and changing exhibitions of contemporary artistic positions, the production and exhibition platform basis e.V. provides a lively and inspiring environment for guest artists. The two main basis e.V. buildings and the AIR- apartment and AIR - studio are located in Frankfurt's central "Bahnhofsviertel" area, in close walking distance to the municipal theatre Schauspiel Frankfurt, the famous art university Städelschule, numerous museums, cafés and restaurants.
What will be provided?
Monthly financial support as well as the payment of their travel costs are provided by their home organization
A fully furnished apartment (approximately 30 sqm) at basis e.V.
A studio on the same floor (approximately 30 sqm) at basis e.V.
Presentation of residency artist's own artistic approach in the context of a public artist talk
Realization of a final exhibition project at basis project room
Joint use of the wood and screen-printing workshops
Access to the public reading room with international art magazines and selected literature
A residency bicycle
Free entrance to all museums in Frankfurt
Curatorial support and consultation from the team of basis e.V.
How to apply?
Information on a residency in Frankfurt may be found on the respective homepages of our partner organizations abroad.
The selection of resident artists follows the same rules in Frankfurt as it does in the guest countries: An independent jury selects up to five candidates and suggests these to an independent Frankfurt jury. Of these candidates, they select a scholar who they believe is at a stage in their artistic development at which they will be likely to benefit artistically from a three month stay and who fits with the exchange program of the individual institutions the best.
Note: Artists from abroad who are interested in applying to the artist residency in Frankfurt must live and work in the cities in which our respective partner organizations are based.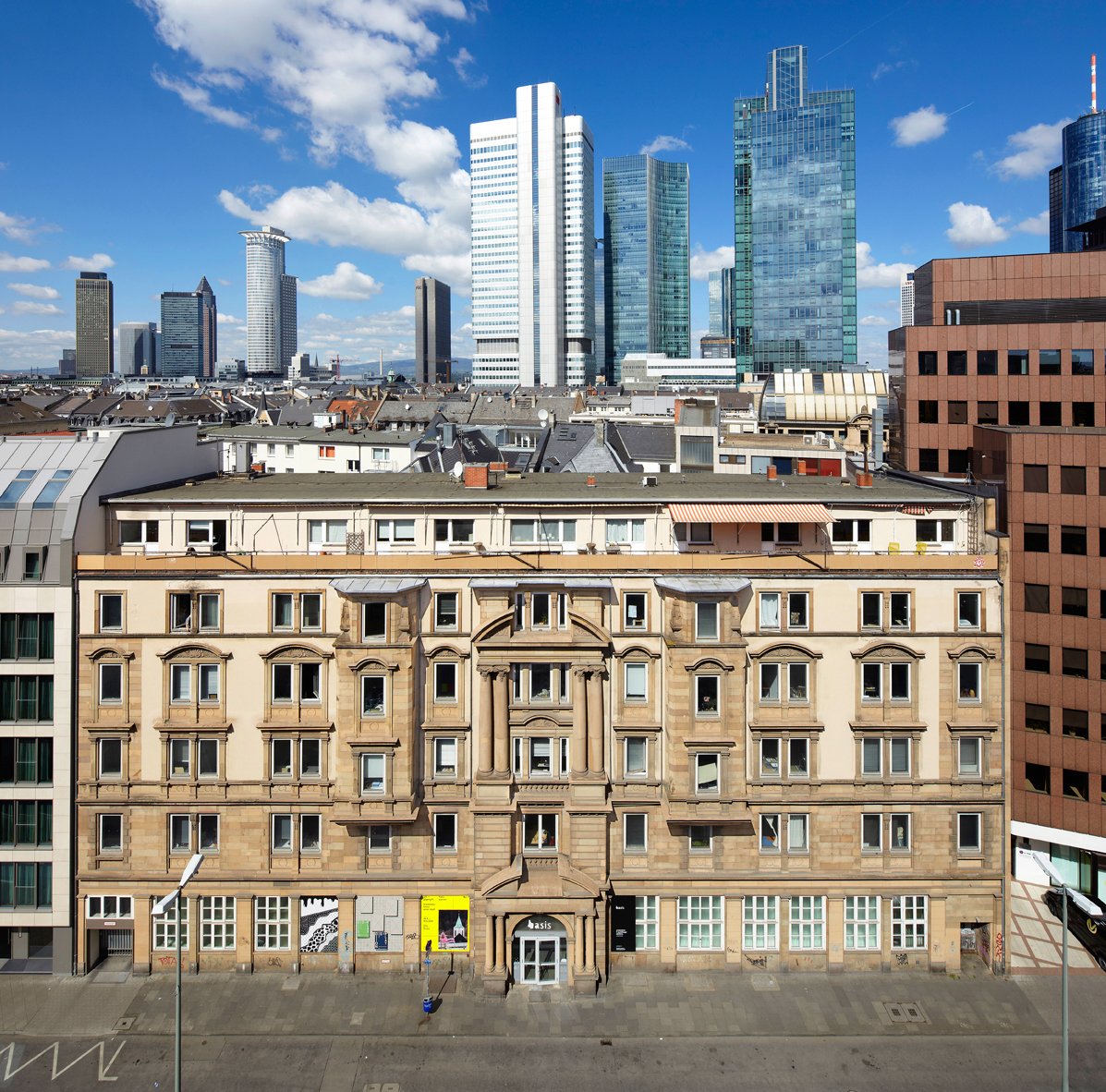 basis e.V. Frankfurt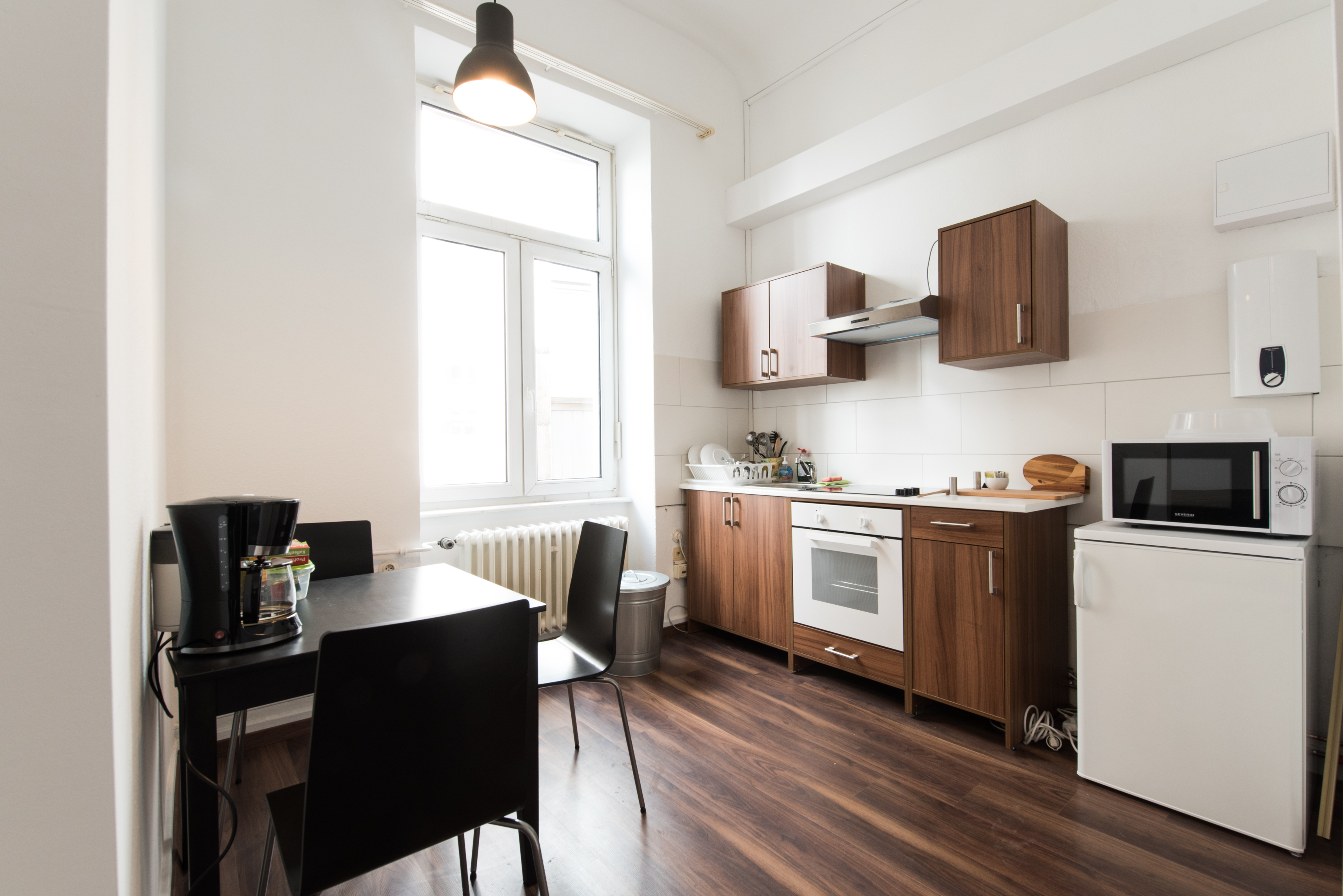 AIR_Frankfurt - apartment at basis e.V.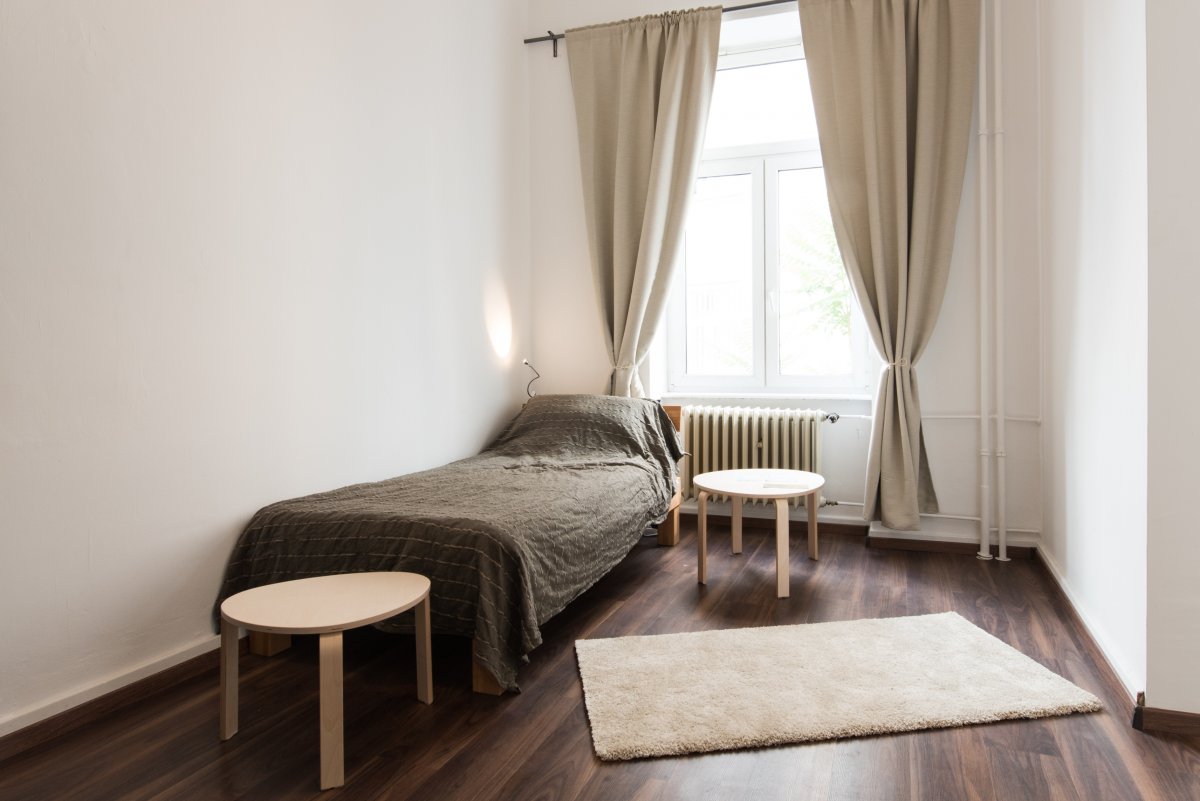 AIR_Frankfurt - apartment at basis e.V.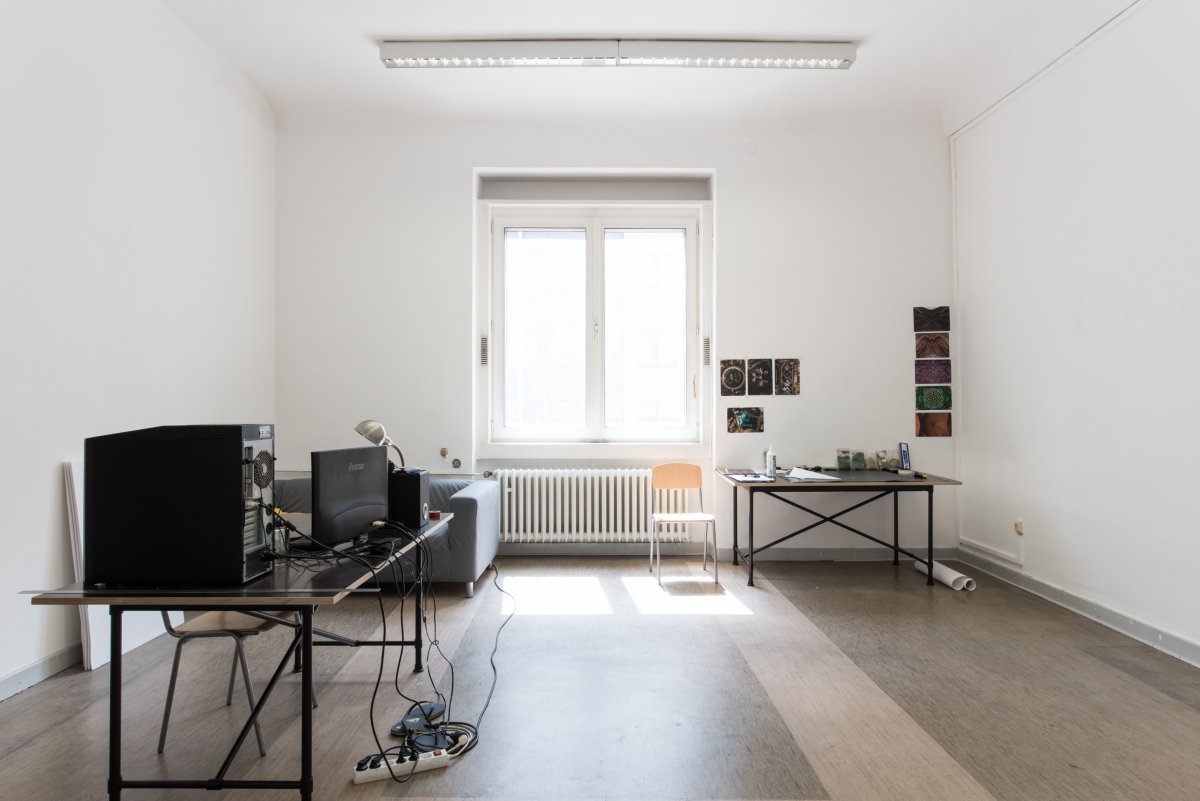 AIR_Frankfurt - studio at basis e.V.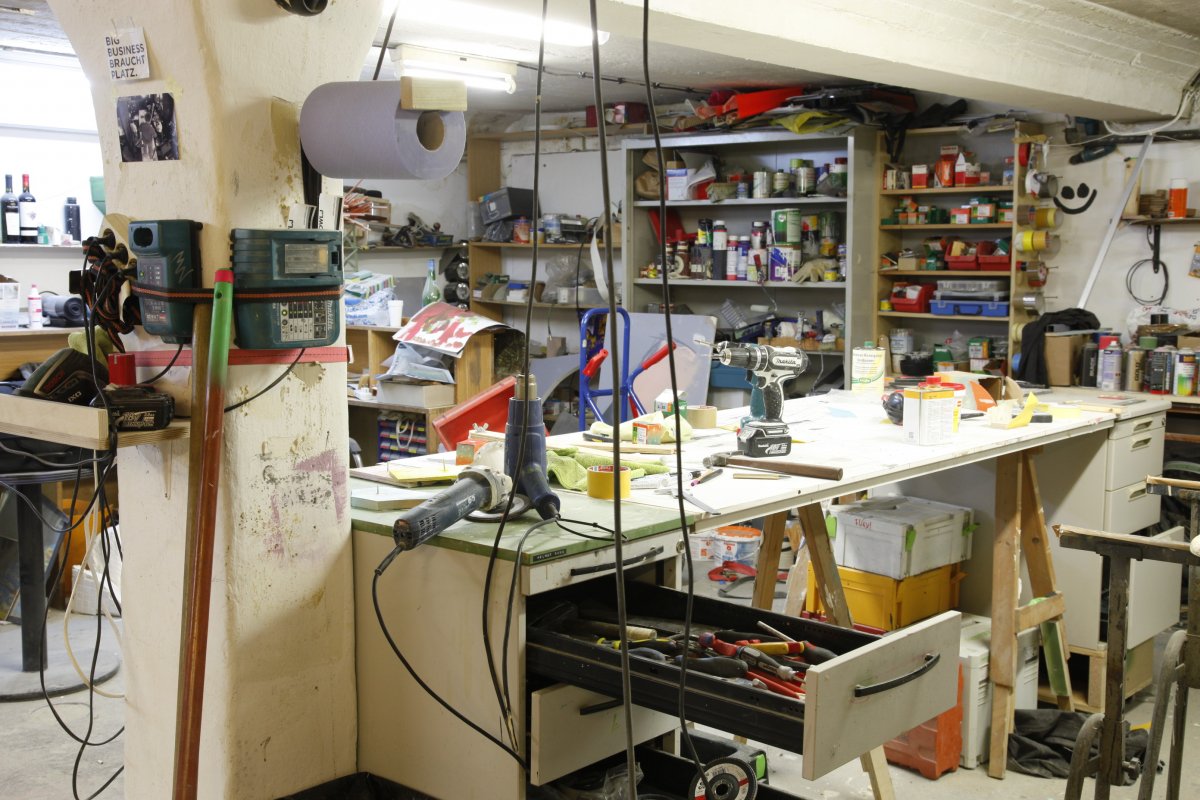 wood workshop