You are here
AIR_Frankfurt Curator in Residence 2018
AIR_Frankfurt Curator in Residence 2018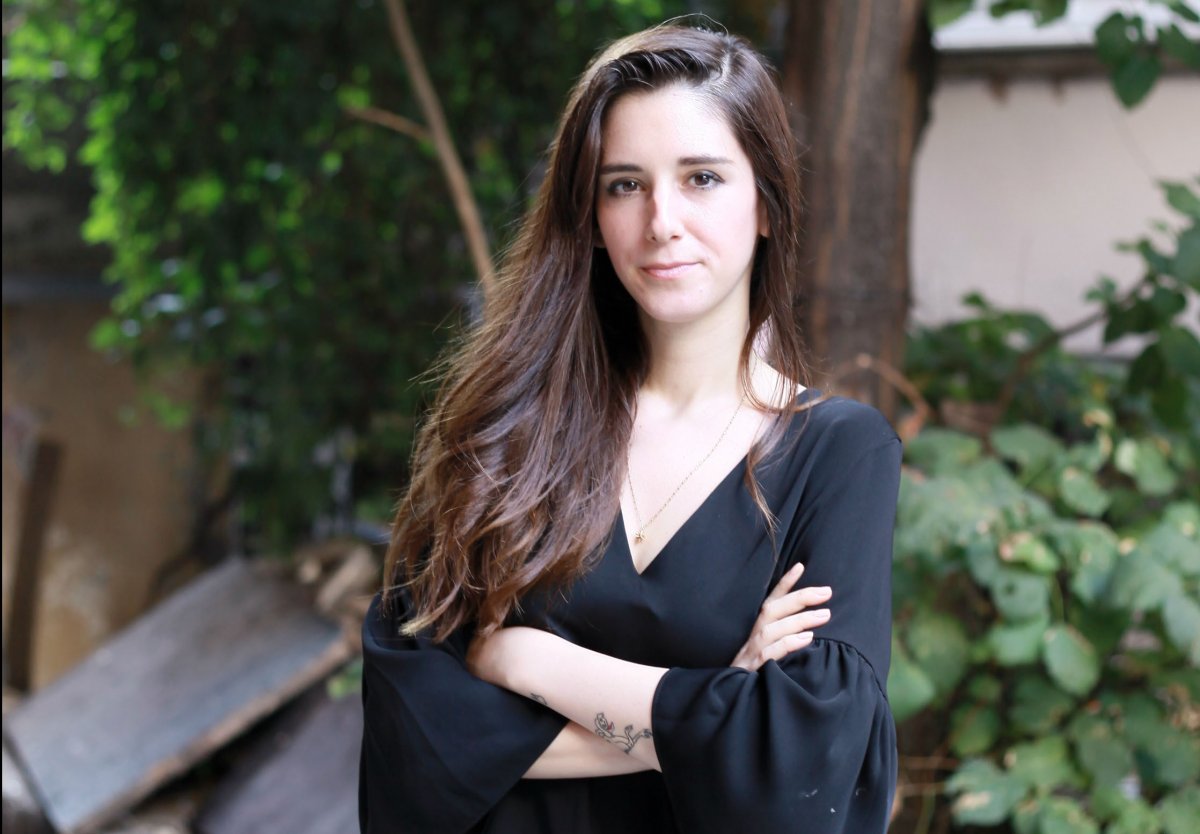 We are delighted to announce Mine Kaplangi (*1987) as the winner of our first international AIR_Frankfurt call for a curatorial residency.
Out of 50 applications from all over the world the Frankfurt jury has decided for Mine Kaplangi. Her curatorial practice is based on a close and process orientated artist collaboration. From end of October until End of December 2018 Mine Kaplangi will stay in Frankfurt to explore the Frankfurt Art Scene as well as to prepare the cuartion of the basis summer show 2019. This external curated show takes place every two years and should give an insight of the artistic processes of the artists working on site at basis.
"I'm willing to explore the dynamics of Frankfurt art scene and it's relations with local libraries, book houses and reading groups. My idea is to spend some time with the artists, local collectives, reading groups if any and create an alternative exhibition space that can be used as a community space for readings, discussions and mostly translations (...) creating a hub that mostly focus on the "process" of the exhibition rather than just the outcome."
 
Bio
Mine Kaplangı (1987) is the co-founder of Collective Çukurcuma curatorial collective from Istanbul, Turkey.  Since 2014 she has been working as an artist representative and curator at BLOK art space contemporary art space, Istanbul. Recently she has been selected as the curator of digital online exhibition for British Council Collection's Museum Without Walls program and the online exhibition will be open from January 2019. She received her bachelor degree in Philosophy in Istanbul University and MA (Certificate Program) in Philosophy of Arts & Aesthetics in Bologna University/ DAMS Faculty. She is also working as a freelance editor for contemporary art platforms like Milliyet Sanat (İstanbul), Artunlimited (Istanbul) and Artfridge (Berlin).
Mine Kaplangi has curated various exhibition such as; House of Wisdom (Bonington Gallery Vitrines and Atrium at Nottingham Trent University's School of Art & Design, Bromley House Library, Five Leaves Bookshop and Primary, Nottingham) 2018, Public program of the 15th Istanbul Biennial and Framer Framed, Amsterdam, 2017), Asymmetric Kin (Coop Gallery, Nashville, 2016) and Detail (BLOK art space, 2016).
Links